Liquid Review 2021
The cryptocurrency revolution has well and truly begun, with enormous uptake and interest in bitcoin and other crypto tokens skyrocketing in 2021. Stocks, commodities and crypto trading volumes have become extremely popular and the rising demand to trade digital currencies has led to a rising number of virtual exchange platforms which enable cryptocurrency trading.
With so many platforms now to choose from, how can one know which is the right one to join. This review will cover the key information, including the platform's different trading mechanisms, feasibility, and trustworthiness, to help you make an informed decision on whether Liquid is an exchange that could work well for you.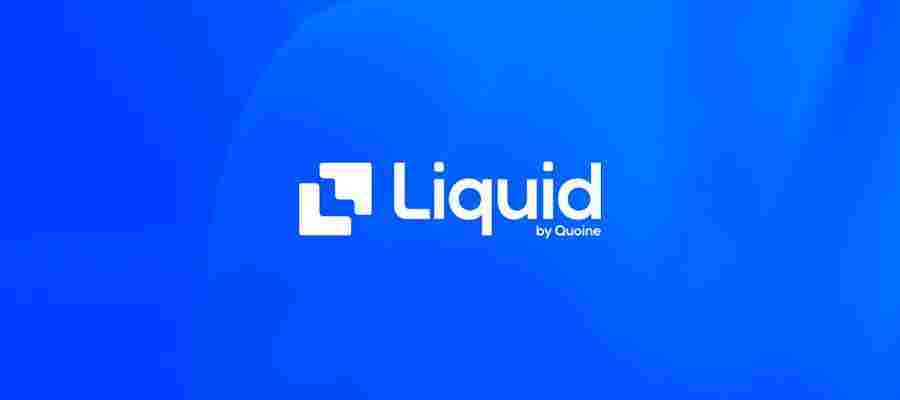 Liquid Overview
Liquid is a successful organization which helps guide and serve its customers by providing both a well-developed technical infrastructure and training information to improve your financial knowledge. This table provides a brief overview of the key information regarding Liquid Exchange:
| | |
| --- | --- |
| Headquarters | Tokyo, Japan |
| Founded in | 2014 |
| CEO | Mike Kayamori |
| Website | https://www.liquid.com/ |
| Number of Cryptocurrencies | 100+ |
| Number of Trading Pairs | 174+ |
| Native Token | QASH |
| Supported Fiat Currencies | USD, EUR, JPY, AUD, HKD, SGD |
| Supported Countries | World Wide Except Albania, Bahamas, Barbados, Botswana, Cambodia, US, and more. |
| Minimum Deposit | N/A |
| Deposit Fees | Free |
| Transaction Fees | Depends on Currency & Payment Methods |
| Withdrawal Fees | Depends on Currency |
| Application | Yes |
| Customer Support | Mail, Help Center, & Social Network Support |
Popular Supported Cryptocurrencies
| | | | |
| --- | --- | --- | --- |
| Bitcoin (BTC) | Bitcoin Cash (BCH) | Elrond Gold (EGLD) | Ripple (XRP) |
| Ethereum (ETH) | Compound (COMP) | Ethereum Classic (ETC) | Chainlink (LINK) |
| Litecoin (LTC) | Dash (DASH) | Polkadot (DOT) | Dogecoin (DOGE) |
| Uniswap (UNI) | Holo (HOT) |  Fusion (FUSE) |  Zilliqa (ZIL) |
Some of the popular supported cryptocurrencies on Liquid
Important Note: Before investing your hard-earned money to trade the above-listed cryptos via the Liquid exchange, ensure you do your due diligence and understand that there is significant risk and volatility in cryptocurrency trading.
What Is Liquid?
Liquid started up in 2014, has been providing cryptocurrency-fiat exchange services every since. The company is based out of Tokyo, Japan under its parent company Quoine. It was granted an official license from the Japan Financial Services Agency as a virtual exchange platform in the year 2017.
Liquid is currently one of the largest exchanges in Asia and it offers both fiat and crypto-based trading pairs, accepting deposits and purchases in several different fiat currencies and all supported crypto assets. Several types of trading services are available on Liquid, including spot, margin, CFD and futures trading. Credit card purchases are also enabled using Visa cards
Liquid as an organization focuses on creating a secure crypto environment where each and every trader and customer can feel secure that they are engaging in safe financial transactions and great blockchain technology. Being ranked among the top ten regulated crypto platforms provides a competitive advantage not only to the organization, but also provides a strong platform for its customers to enjoy great services with optimum safety.
Liquid provides an innovative and user-friendly interface and includes integrated features which allow for a great user experience. Through its innovative interface, Liquid has been able to integrate effective features and measures to try to maintain a highly positive user experience.
Where is Liquid Available?
Liquid is available in many countries worldwide except for: United States, Albania, Bahamas, Barbados, Botswana, Cambodia, Cuba, Democratic People's Republic of Korea (DPRK), the Democratic Republic of the Congo, Ghana, Iceland, Iran, Jamaica, Libya, Mauritius, Mongolia, Myanmar, Nicaragua, Pakistan, Panama, Somalia, South Sudan, Sudan, Syria, Uganda, Yemen, Zimbabwe, United States, Virgin Islands, American Samoa, Guam, Puerto Rico, Northern Mariana Islands (MP)
Trading Options
As a fiat to crypto exchange platform, Liquid's trading activities are dominated by JPY and USD, but these are not the only fiat currency trading pairings offered by the exchange company, which also lists over 100 cryptocurrencies on its trading platform. As a result, Liquid's clients have access to a variety of trading options, allowing them to take full advantage of the Trades that are available through Liquid include: Spot and Margin trading, future and CD trading.
Margin trading
Liquid's margin trading service allows the trading of fiat-based pairs with up to 25x leverage. The feature is not available for crypto-to-crypto trading pairs. Users can also make money by lending out their assets to margin traders, for an interest rate fee.
Perpetual Futures
Liquid's newest feature is perpetual futures contracts for the Bitcoin-USD market. Their perpetual futures contract is called P-BTC, and it works slightly differently from other perpetual futures contracts with the key difference being that P-BTC contracts are priced in terms of Bitcoin, rather than US dollar value. Trading P-BTC with leverage of up to 100x is available with this new feature.
Infinity (CFD trading)
Liquid also offers contract for difference (CFD) trading, through their "Infinity" trading feature. This is very similar to futures trading, in the sense that traders are betting on the price of the asset rather than owning it. Liquid infinity offers leveraged trading of up to 100x on BTC-USD and BTC-JPY trading pairs.
Liquidity
On the list of top crypto exchange platforms in terms of daily trading volume, Liquid is one of the top crypto exchanges. On the 20th of December 2018, Liquid ranked 22nd on Coinmarketcap's list, with a daily trading volume of $277 million. A study at the Liquid exchange platform's one-month trading volume puts it in the 20th position with a trading volume of $4 billion in December 2018. To illustrate, on the 23rd of March 2020, Liquid registered a daily trading volume of $162 million ranking 67th, which is significantly lower than that of December 2018 (which was $193 million).
What Is Liquid Earn?
Liquid Earn is an effective tool that helps crypo hodlers earn from their transactions. The primary motive of Liquid Earn is to provide income opportunities on your crypto balance. Liquid Earn provides and easy-to-use platformw which enables you to Earn rewards in Bitcoin, Ethereum, Ripple, Litecoin, Bitcoin Cash, Chainlink, Stellar, Synthetix Network Token, Uniswap, Celsus Network, Dash, Tether, USD Coin
How Does Liquid Earn Work?
Liquid Earn enables users to earn up to 13.989% APY interest on the amount of cryptocurrency users are willing to stake, and thereby enables people to earn a form of passive income. It lets crypto owners make money from their balance and Liquid Earn can be accessed and used via their desktop or mobile applications. The organization has partnered with Celcius to streamline this procedure.
Unlike DeFi protocols, Liquid Earn has no gas fees charged. "Gas fees" refer to the network fees of the computational power on Ethereum. Your staked digital assets are also safeguarded using a combination of cold wallets & multi-party computation (MPC) technology so you can be sure of their security.
The organization has developed this tool as a strategy to improve the residual income of the customers on their assets and cryptocurrency. Every trader on Liquid has a crypto balance and the organization mobilizes this balance to provide passive income to the traders via their held stakes at Liquid.
You can earn great rewards and there is no lock-in period for staking your tokens. Joining Liquid Earn will let you enjoy some of the highest yields in the industry and trade while earning on your crypto balance.
Features of Liquid
The crypto environment is significantly competitive but as an organization, Liquid has put in a lot effort to improve their features and services and ensure a positive end-user-experience and higher customer satisfaction. Some of the core features of Liquid are as follows:
Excellent trading environment allowing the exchange of a plethora of cryptocurrencies (bitcoin, Ethereum et cetera).
Innovative security measures.
Excellent fintech innovation.
Advanced trading.
Great interactive interface with live price charts and analytical tools for professional traders.
It is known to provide greater Liquidity and fund control.
An easily navigable website which allows information mining in the best possible manner.
Smooth Search and surf.
The Liquid exchange encourages and boasts of strong Liquidity (hence their name).
Liquid Services
Liquid has strengthened its base as a successful cryptocurrency exchange platform. The primary service provided by the organization is a platform to sell, buy, or exchange cryptocurrencies like Bitcoin and Ethereum with or without fiat money.
It also allows spot trading on cryptocurrencies as well as margin trading in different markets and conditions. Most of the traders in the current market condition want to earn while they make transactions, and Liquid Earn is a great service that allows traders to make money while they trade in currencies virtually.
The "buy and swap" feature is the recent addition to its service portfolio. This allows customers and traders to buy or swap cryptocurrency with a single touch.
Liquid Review : Pros and Cons
| | |
| --- | --- |
| Pros | Cons |
| The web interface is user-friendly. | Lack of dedicated guiding tools. |
| Ample trading options for the traders and customers. | Needs an effective information tool for professional investors. |
| Large stocks to invest in, both for national and international investors. | US investors are not allowed to invest. |
| High-speed withdrawals. | Comparatively higher trading fees. |
Liquid Pros and Cons
Get Started with Liquid
One of the major issues with most crypto exchange platforms is the registration process and this is where Liquid stands above many other exchanges. Registering on this platform is a simple task and can be done within minutes. In order to register with Liquid, one just needs to access its website which is accessible on any web browser. The website is user-friendly and intuitive, ensuring smooth navigation.
Recently, it has also launched a mobile application which makes the registration process much simpler. A proper and steady internet connection allows the user to complete the registration process faster. As the users land on the home page, they are invited to get started with a small registration form that asks for some basic information.
Once the sign-up process is complete, the users are assisted with their desired currency for trade or exchange, making it absolutely lucid for the trader to understand the process. The account holder is analyzed on the basis of credit score and investment potential.
Liquidity
Providing and keeping sustainable liquidity within the entire crypto market is Liquid exchange's top priority, hence the name "Liquid." Based on our views and study about Liquid exchange, we can say that Liquid is a good choice for novices and pro traders in terms of liquidity.
Apart from offering a wide range of liquidity, Liquid exchange also has a World Book that aligns and matches more trading pairs. This helps users to have proper knowledge and experience order book liquidity.
Trading Platform
Whatever the variations, a quality trading platform should be straightforward, easy to use and integrate key trading features, regardless of the differences. The Liquid Exchange Platform features a simple and attractive trading interface which prevents new traders and investors from feeling intimidated by the different trading views. Liquid has gone to some effort to ensure that the dashboard does not become cluttered with figures. It does display selling and buying boxes, price charts of different cryptocurrency pairs as well as an order history and order book, which may be found on the Web-based trading platform.
As a whole, the trading platform is quite effective in terms of trade analysis. It is also very user-friendly and there is a mobile application called Liquid Pro that has been developed by the Liquid platform.
Liquid Mobile App
A Liquid review would not be complete if its mobile application is not analyzed. The Liquid app is a user-friendly and easily navigable crypto exchange application that allows traders to access their crypto account in the easiest manner. The application can be downloaded from the Apple App Store or Google play. The application is smooth and hassle-free, which allows excellent trade interactions. API connectivity also allows customers to effortlessly integrate their Liquid brokerage account with other apps, such as those that offer trading indicators and automated techniques.
Liquid Spot Trading Fees
The fee structure developed by Liquid is effective as it helps to reduce the trading prices for greater engagement with traders and customers. The trading fees are charged according to the trading volume of the user and they reward higher volume trading and placing orders first (being the maker) as this encourages more liquidity on their platform.
Liquid charges a maximum 0.3% taker fee (the taker is the person who's order was added to the order book later) but the fee decreases as the user's monthly trading volumes increases.
The maximum maker fee (the maker is the person who's order was added to the order book earlier) is 0.2%, and this also decreases as trader volumes increase, and at a faster rate. Maker fees are free for low-volume traders who trade less than $10,000 monthly. Fees are slashed in half when paying with Liquid's native exchange token, QASH.
Liquid Deposit and Withdrawal Fees
Depositing fiat and crypto into Liquid is free (though there may be banking charges depending on the bank transferring the fiat) but for fiat withdrawals, there is a 0.10% fee, with a minimum charge of $15.
Crypto withdrawal fees are reasonable, designed to cover network fees and nothing else. Currently, withdrawing Bitcoin costs 0.0007BTC per withdrawal, and Ether 0.01ETH per withdrawal. For detailed Liquid fee structure click here.
Buy and withdrawal limits Verified accounts have a limit of $2,000 on instant cryptocurrency purchases using their Visa card, with this figure subject to change. Cryptocurrency withdrawals for unverified accounts are capped at $2,000 equivalent per day and $20,000 equivalent per year. Verified accounts are permitted to withdraw up to $30,000 worth of cryptocurrencies daily and a maximum of $300,000 per month.
Futures Trading Fees
Futures trading fees Trading fees for their perpetual futures are slightly different, with a maximum taker fee of 0.12%. Maker fees are 0.00% on perpetual futures markets and even drop to a negative value (rebate) for larger trading volumes. Paying perpetual futures trading fees with QASH only provides a discount for taker orders.
Liquid Deposit Methods
Liquid accepts different payment methods. It accepts payment via bank deposits, wire transfers and through credit cards, though these might be accompanied by higher charges. Liquid was also the first exchange to be FIO deposit address-enabled platform. Depositing crypto into an exchange usually involves typing a long, randomized string of numbers and -letters, and it can be nerve-wracking to think that one error could vaporize your entire transaction by sending your crypto to the wrong address. From 13 January 2021, however, users can register their FIO deposit address. This is just like an email address that eliminates these problems and facilitates a safe and fuss-free handling of deposits and transfers.
Liquid Withdrawal Methods
There is a three-day wait for fiat withdrawals on Liquid, and a For those who have an urgent need for their finances, this can be annoying or uncomfortable. In order to deposit funds, users do not need to conduct KYC. However, they must perform KYC to Withdraw any assets through Liquid, so it's strongly recommended to get verified before depositing any money.
Lend Your Crypto to Earn Interest with Liquid Exchange
Most people interested in crypto trading focus on earning the best possible interest through transactions. Most crypto traders search platforms that allow excellent returns on crypto trading. Liquid allows its traders and customers to lend cryptocurrency to earn interest. The crypto balance is invested to provide suitable interest to the clients.
Advanced Trading with Liquid Exchange
Advanced trading is a crucial factor in every financial transaction. Especially in crypto trading, traders need to understand the risks and conditions and market for better decision-making. Through its effective interactive website and consistent customer support, Liquid helps make advanced trading easier. Advanced trading is done through a proper interface that allows the trader to understand the market mechanism and value of assets in the best possible manner.
Liquid Security
Every crypto trading platform has to analyze the security threats in order to provide proper service to traders. Liquid implements properly layered security channels to enhance the service level. Some of the major aspects of Liquid security are as follows:
Two-factor authentication (mobile authentication through OTP)
Cold wallet and MPC technology
Safe storage
IP whitelisting
Incident response
Security Procedure
In recent years, hackers and fraudulent operations have become a major concern for investors in the crypto market. The upshot is that both experienced and inexperienced traders take the security measures and protocols implemented by trading platforms very seriously. Investors do this to ensure the security of their finances and personal information.
Clients' sensitive personal information and funds are protected at all costs on Liquid's exchange platform. As a result, the company's security policies and controls are sufficient to thwart numerous cyber-attacks and third-party access, combating various criminal activities such as identity theft, terrorist funding, money laundering, etc.
KYC verification
Liquid is a registered and licensed exchange platform under the authority of the Japanese Financial Services Agency. It complies with the Anti-Money Laundering and Know Your Customer (KYC) policies. On registration, each client is asked to provide proof of address, a passport photo, and proof of identification such as an overseas passport or a driver's license
Cold wallet
Liquid stores and safeguard its entire digital assets in an offline cold wallet to ensure proper protection of clients' investments.
No API withdrawals
Crypto withdrawal address whitelist
Liquid Customer Support
Liquid offers an extremely user-friendly digital help area that is chock-full of articles answering frequently asked questions. If that doesn't help, they also have an email support service that usually answers queries within a few hours. According to reviews, trading on Liquid is often a good experience. One of the few prevalent concerns is that smaller altcoins may have lower liquidity than the larger cryptocurrencies which can result in higher spread. Liquid also works on helping users increase their knowledge of crypto and trading through its academy. Effective email, phone, and virtual support are also available for traders.
Liquid Review: Final Thoughts
As one of the most reputable and high-performing exchange platforms in the crypto sector, Liquid is a great cryptocurrency exchange software for fintech traders. It caters to every class of traders and customers, right from beginners to professionals. The site complies with all regulations and legislation, including delisting up to 30 digital coins in order to remain compliant. Being one of the first to validate FIO deposits, which are an excellent tool in helping to avoid lost crypto, also makes Liquid an appealing choice of exchange.
Some of the downsides to Liquid are that it has higher fees than some other exchange platforms, unless you are trading at extremely high volumes, and it also could provide more educational and learning tools as part of its platform, but since the race to become the most viable and compact cryptocurrency exchange platform is still on, these may be areas that Liquid improve on in the future.
All in all, the total features and services supplied by the Liquid exchange platform are able to provide investors with the comfort, flexibility, and trust they need to reach their financial goals in the crypto market.
FAQs
Is Liquid Trustworthy?
Liquid is definitely an authentic crypto exchange platform. It is registered with the Japanese Financial Agency, which cements its position in the market. However, financial trading is never free of risks. It's fair to say that the organization goes to extreme lengths to make sure funds are kept safe in the virtual environment, but no fintech platform is absolutely secure. The platform has all the key tools in place to generate trust among its customers.
Is Liquid App Safe?
Liquid is highly reliable. The platform has never been hacked, and the accounts of the users are protected with the two-factor authentication procedure. However, new users are advised not to trade on high leverage since it involves the risk of Liquidation of the entire balance.They should not deposit funds if there are reservations about sharing their identity for withdrawals.
Registration with the Japanese Financial Agency solidifies its market position. Risks are always there in financial trading, though. While no fintech platform is 100% secure, Liquid does go to great efforts to ensure your money is kept safe within the virtual environment. The platform is equipped with all the necessary tools to build trust with its users.
Is Liquid Crypto Exchange Legit?
The legitimacy of this exchange cannot be questioned since it is licensed and regulated by the Japan Financial Services Agency. However, it is essential to determine your own view through proper investigation of your own requirements and whether Liquid meets your personal needs.
Can I Withdraw Money From Liquid?
Yes, once user identity has been verified, both cryptocurrency and fiat currency can be withdrawn from Liquid. Users are charged $15 and a fee of 0.10% on withdrawal of fiat currency.
Can I Buy Bitcoins on Liquid?
Yes, it's easy to buy Bitcoins on Liquid. If one plans to purchase instantly up to a limit of $2000, it can be done through a Visa debit or credit card. Alternatively, it can be done by depositing a supportive fiat currency into the user trading account.